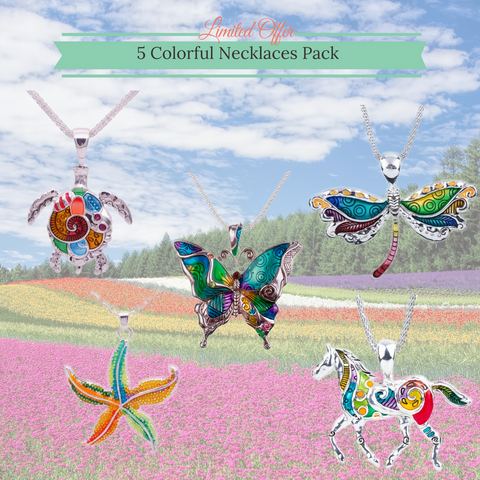 5 Colorful Necklaces Pack
Helping Animals at Risk
Regular price
$74.75
Sale price
$24.95
---
Product details
Inspired by our countryside color, these 5 necklaces feature the love we feel for nature and their animals
This adorable set of necklaces is perfect for adding an "animal love" touch to your outfit and a great way to support animals at risk. You will not only receive compliments but also help protecting our wildlife.
Today and for very limited time we offer our 5 colorful necklaces for about the retail price of a single one of them.
Thanks a lot for your support!
Contents:
1x Turtle Necklace
1x Butterfly Necklace
1x Enamel Starfish Necklace
1x Dragonfly necklace
1x Horse Necklace
All the necklaces come with the chain. 
Shipped via USPS, 3-20 labor days inside the US and 10 to 30 Worldwide