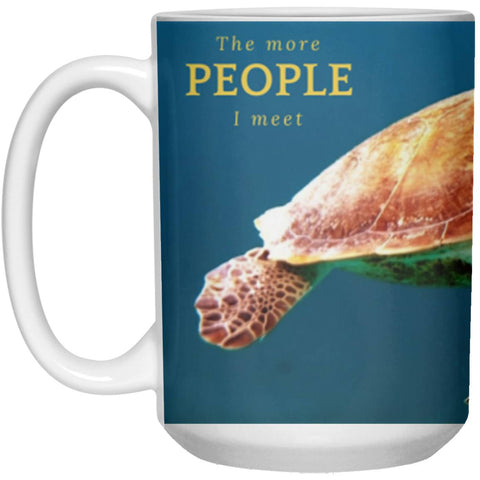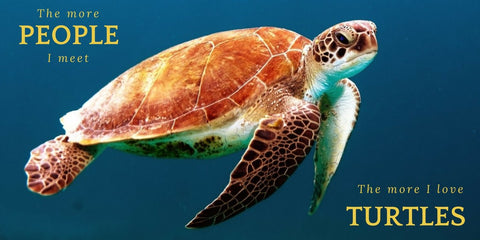 "The More People I Meet" Turtle Mug - 15oz
Helping Animals at Risk
Regular price
$19.95
Sale price
$14.95
---
"The More People I Meet" Turtle Mug reflects how we love turtles to moon and back; and we are deeply sorrowed to see how many are captured in fishing nets, die after eating the plastics we dump into the ocean, or are fished for pure fun (?!?!?!).
How can some humans be so insensitive?
We wanted to make a product that reflected our affection for these animals, and here it is, an exclusive design by HelpingAnimalsAtRisk.com, as an exclusive launch offer.
Free shipping!
Printed in the USA, usually delivers within 2/3 days
High quality ceramic mug
Dishwasher safe
Microwave safe
White gloss 15 oz
Decorated with full wrap dye sublimation
Shipped via USPS, 3-20 labor days inside the US and 10 to 30 Worldwide